WELCOME TO OUR CRAZY CANDY WORLD
We're an online candy shop born in Philadelphia, PA. No matter where you live, we want you to have an opportunity to get any candy you want on time, regardless of the temperature outside. Candy is our specialty!
 best gifts ever
Mystery Candy Box
WONDERING WHAT YOU'LL FIND IN YOUR BOX?!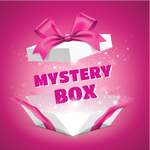 Do you love the convenience of home delivery and the delight of getting candy in the mail? What if we could even add a moment of mystery to it?
Let us introduce our Mystery Candy Box option. You can choose from two items: The Chocolate Lover Box (chocolate candies only) and Party Box (everything but chocolate). Both options offer 3 pounds of candies that most customers are familiar with. Each box comes with 2-3 full-sized items and the rest is different pieces of candies. Our Mystery Boxes make the best gifts ever! Never worry about what to get your friends and family again!
Yes! We have these brands . . . and many more!
Brands